5-15-2019 For today highs look to now stay in the 30s with low 40s right down at Main Lodge, winds will be picking up today with gusts already into the 60s up top increasing to 75+ by late today and tonight.
On Thursday it looks like the strongest part of the storm will hit during the morning and early afternoon hours before backing off.
Snowfall will be moderate to heavy with heavy wet spring snow falling. We could see 1-2 feet on the hill with 4-5+ inches in town depending on the snow levels.
Snow is expected to fall on Highway 395 on Thursday with possibly up to an inch of snow.
This time of year roads are warm so it would take some decent snowfall to get chain requirements up. We are not expecting chains will be needed on 395.
Snow Showers with windy conditions are expected on Friday with sunny skies turning pt cloudy in the forecast for Saturday.
Highs on Friday will be in the low 30s with a 20 for a low by early Saturday. Expect SW Winds 15-25 MPH on Friday increasing on Saturday. Highs for Saturday look to be in the mid-30s.
The second system hits late Saturday night into early Monday with 6-10+ inches of additional snow for the powder fields of Mammoth Mountain. Confidence is low in the snowfall amounts right now.
A third system is set for next Tuesday at some point, but that is way too far off to get excited about yet.
If you're considering coming up today keep in mind that the best storm riding is out of Canyon and Eagle. With those areas closed lifts that can and will run during Thursday's storm will be very limited.
On clear days Spring Skiing and Riding is on, make sure you have your gear waxed up so you do not bog down as the snow turns slushy on warm days. Footloose has you covered with a FREE Hot Wax… Get the Coupon at this link.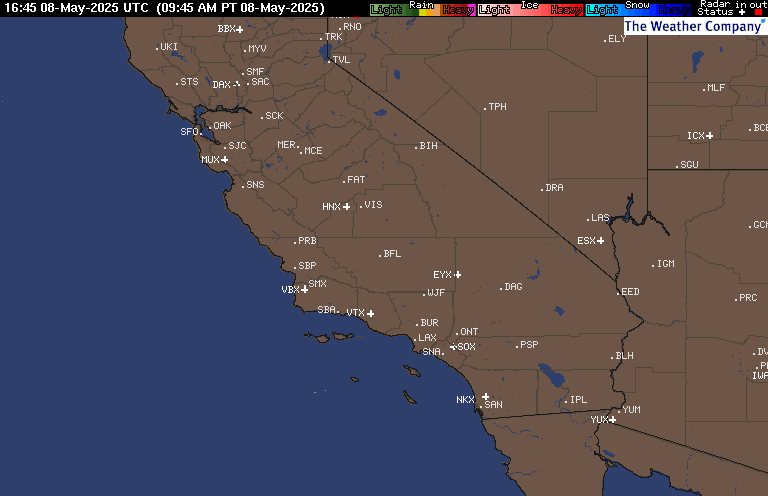 Mammoth Radar
Please Support our Local Advertisers
Demo The Mind Bender at Footloose Sports