8-19-2019 – Clear skies are now expected thru the week. With mid-week temperatures the warmest they have been all year in Mammoth Lakes. 
Highs in town will be in the 80s with PM winds 5-10 MPH out of the SW at times.
Nighttime lows are into the 50s in the Mammoth Lakes area for the foreseeable future.
Looking out at the rest of the is month it's going to be hot right into early September. 
Looking way out, mid-September into mid-October is looking like average to just above average temperatures with drier conditions.
The outlook for late fall and the winter is anybody's guess at this point. Always be ready for feast or famine is what Dave MC Coy always told me. 
With that said I know some of you are out there looking for a winter outlook, so we posted some video from around the web of winter outlooks for your enjoyment, click here to check it out.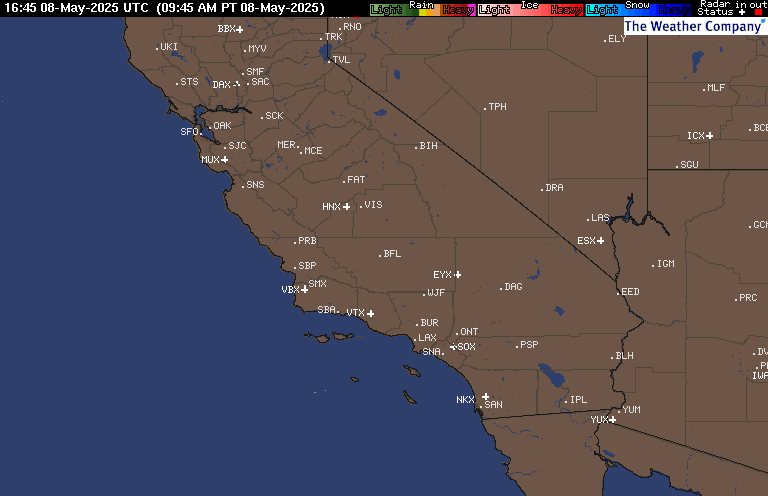 Mammoth Mountain & Mammoth Lakes, California Radar